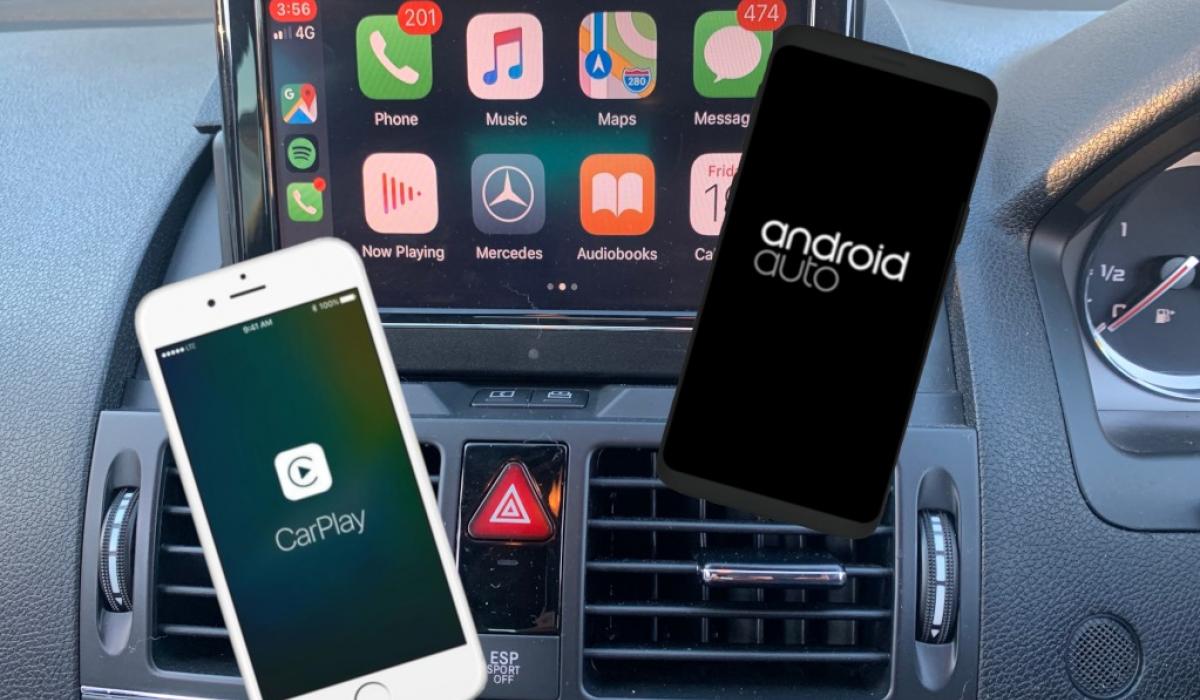 Apple CarPlay and Android Auto connect your Apple or Google smartphone to your car radio, giving you a simple version of your phones screen on your car radio screen. You will not have the same full features as your phone but you will have handy access to apps like Spotify, Google Maps, Waze and more, with the list of approved apps growing all the time. The connection can be wired via USB, and/or a wireless connection also depending on the included features.
If your car does not have Apple CarPlay and Android Auto there are options in most cases to add these essential features to your car, you can change your factory car radio to an aftermarket head unit, or you may be able to add an upgrade module that utilises your existing car radio screen whilst maintaining the factory look. You can see examples of the two Apple CarPlay / Android Auto car upgrade solutions below that we offer:
Replace your factory car radio with an aftermarket head unit that has Apple CarPlay and Android Auto: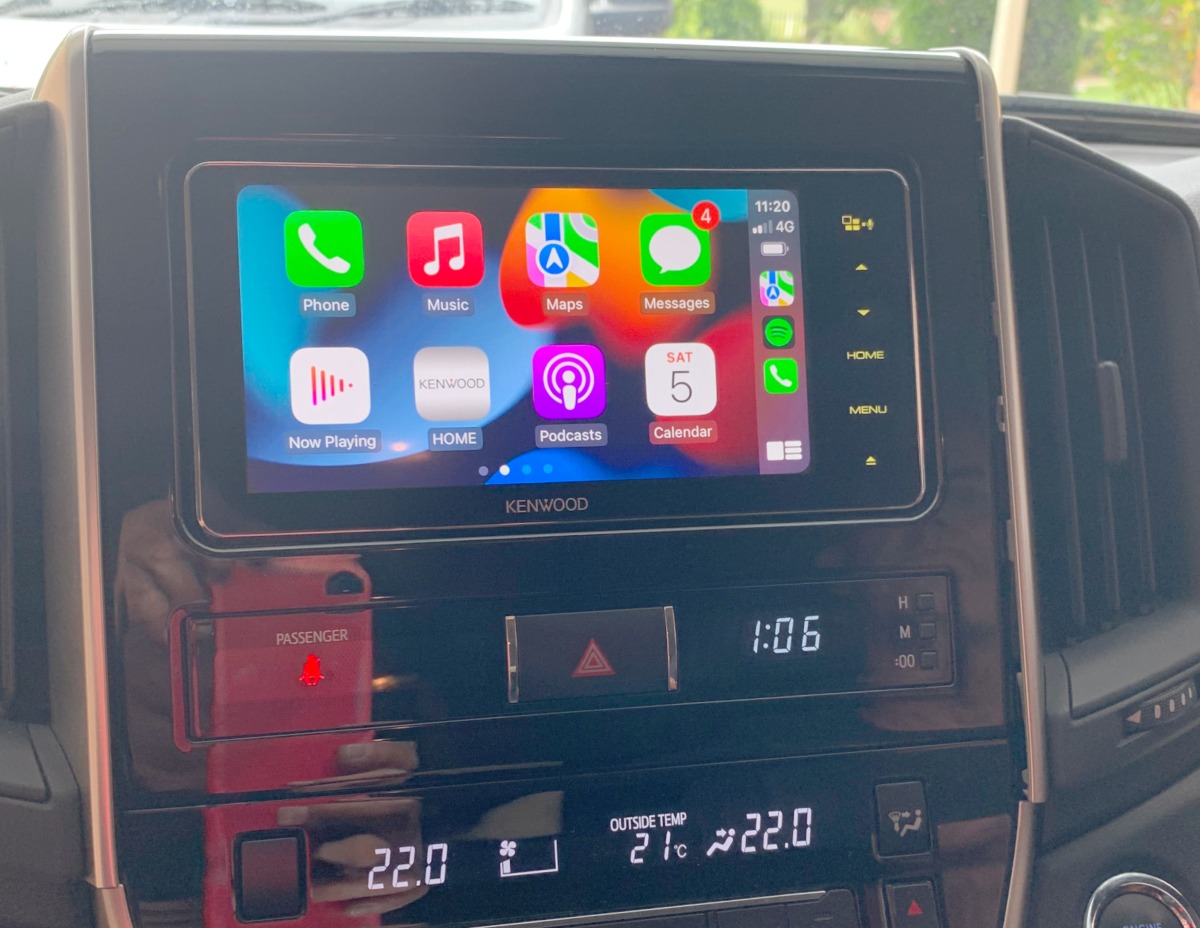 Kenwood DDX920WDABS head unit added to a 2018 Toyota LandCruiser
Add an Android Auto/Apple CarPlay upgrade module without replacing the factory car radio: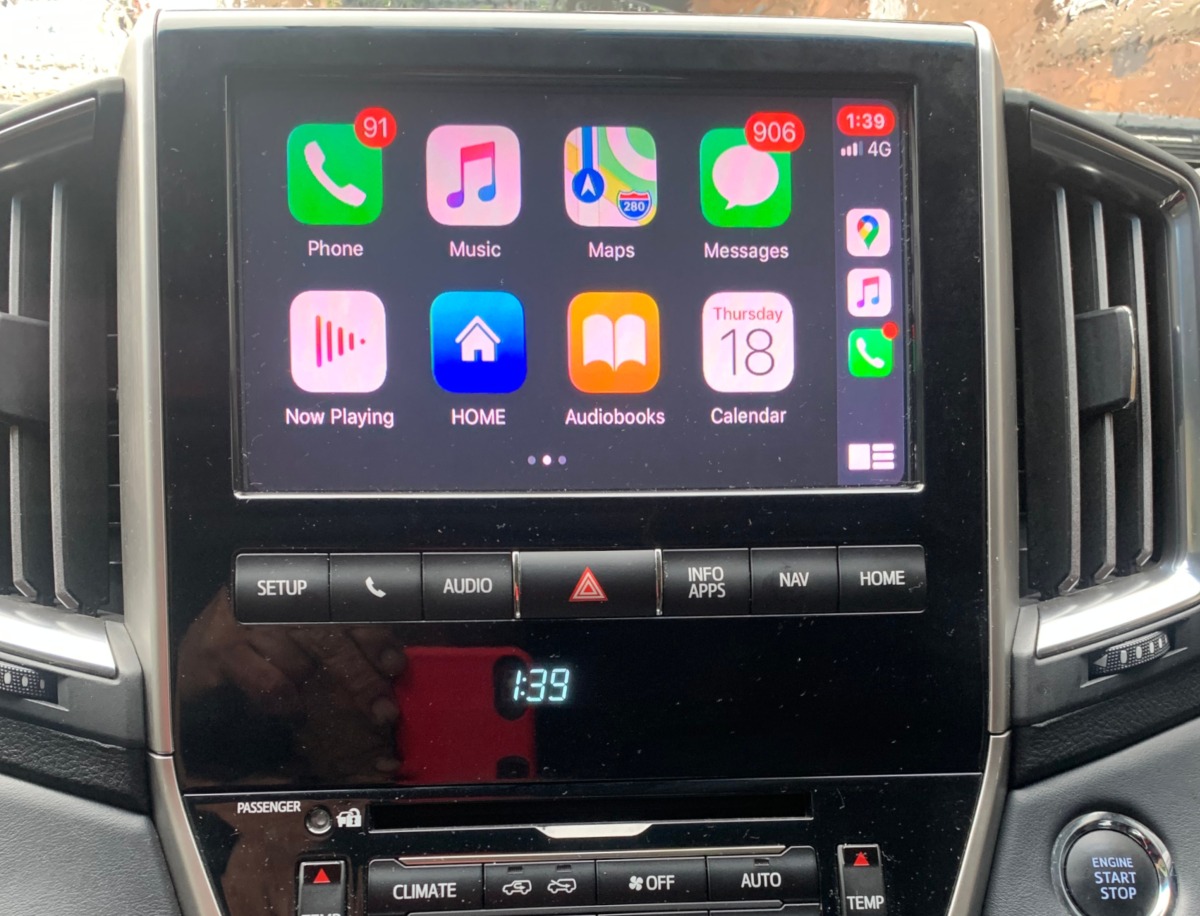 Android Auto/Apple CarPlay upgrade added to a 2019 Toyota LandCruiser
Controlling Android Auto and Apple CarPlay is made safe and easy, touching your phone is not required, you do so via buttons/dials on the car radio and/or existing ones in the car already like your steering wheel controls, plus through your voice with Google Assistant for Android Auto, and Siri for Apple CarPlay.
As you can see adding Apple CarPlay and Android Auto to your car is super easy, if you want more information please contact one of our team on 1300 533 922, or you can check out our range of Android Auto/Apple CarPlay upgrade options here, we provide a mobile professional Sydney wide installation service, get in touch today!
Written by Mark Tourni