Thinking about replacing your old car stereo, or upgrading the unimpressive factory car radio in your new car? Replacing the genuine car stereo set up in your car is straightforward, and when done properly it will operate and fit in seamlessly.  
Generally when talking about replacing your car stereo system, there are two common sizes used:
The smaller and well recognised car stereo system is known as a 'Single Din' car radio, they are usually easily replaced as factory and aftermarket options share the 'Single Din' size and are easily interchangeable as the basic functions require little vehicle interfacing. Whereas the larger size, known as a 'Double Din' head unit, typically feature a screen and features like GPS navigation, which requires vehicle interfacing and a fascia for installation as more often than not, factory car audio units vary in size and features to the 'Double Din' aftermarket options.
What is a fascia? A fascia is simply a new dash panel that replaces the old factory dash panel, eliminating any size difference from the factory radio to the aftermarket car stereo system. Below is the before and after shot of a 2015 Suzuki S-Cross factory radio being replaced by way of a fascia with a 'Double Din' Kenwood DNX4150DAB GPS navigation system, including vehicle interfacing so that factory features such as steering controls are retained.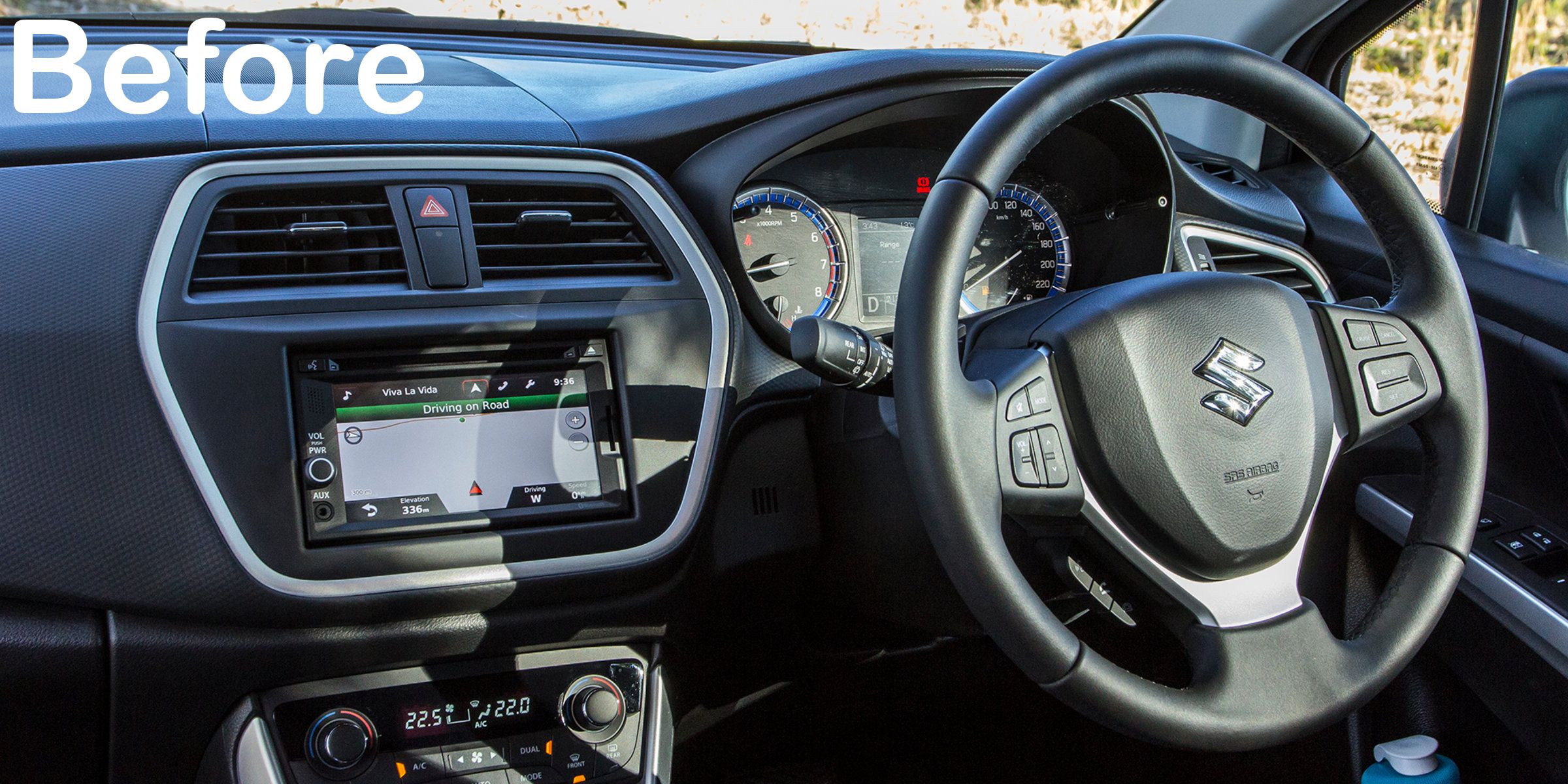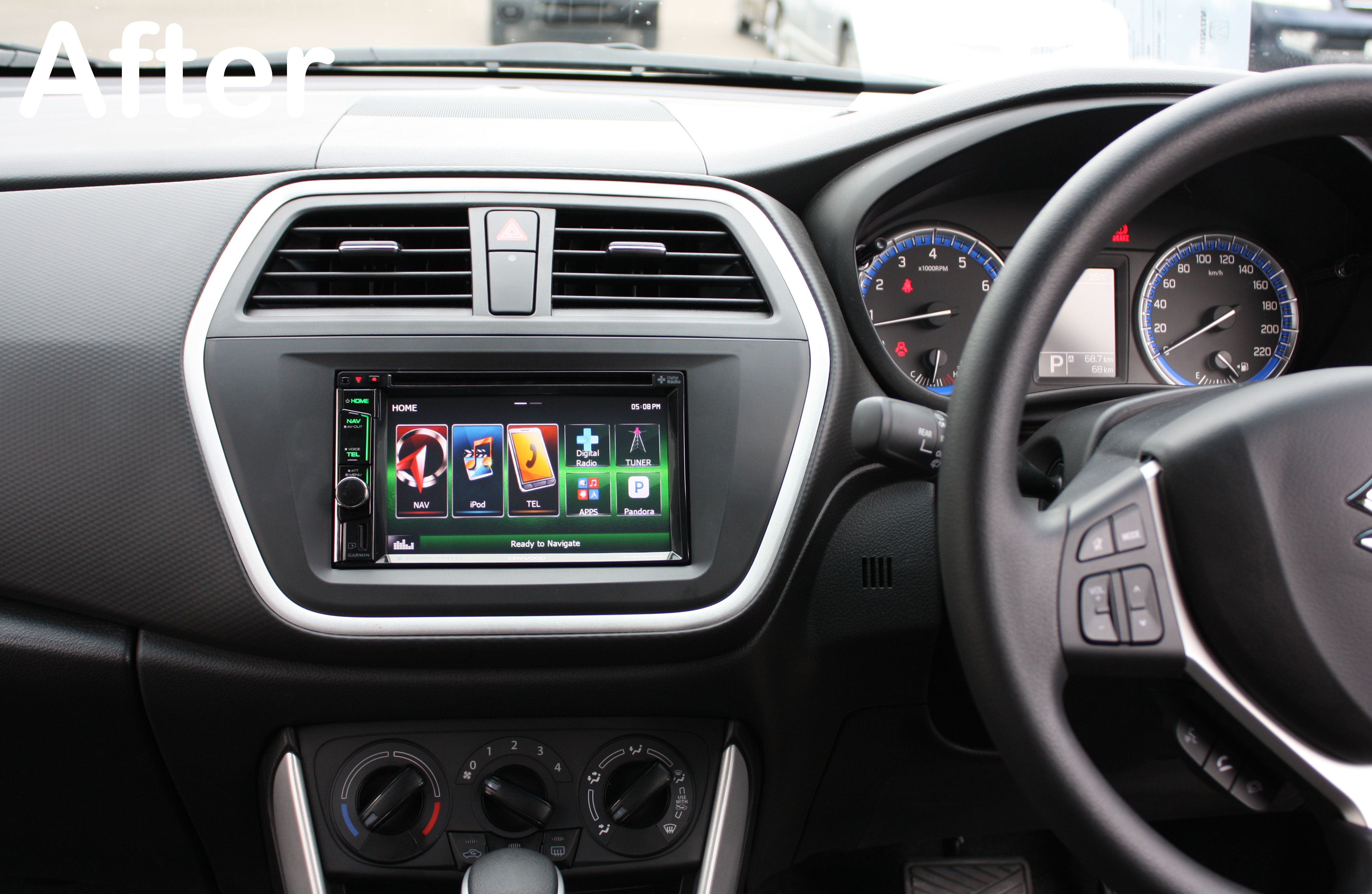 As you can see the transformation from the factory radio to the 'Double Din' Kenwood DNX4150DAB GPS navigation system is rather seamless, check out our range of GPS navigation and infotainment systems, or you can look for your car in our portfolio today!