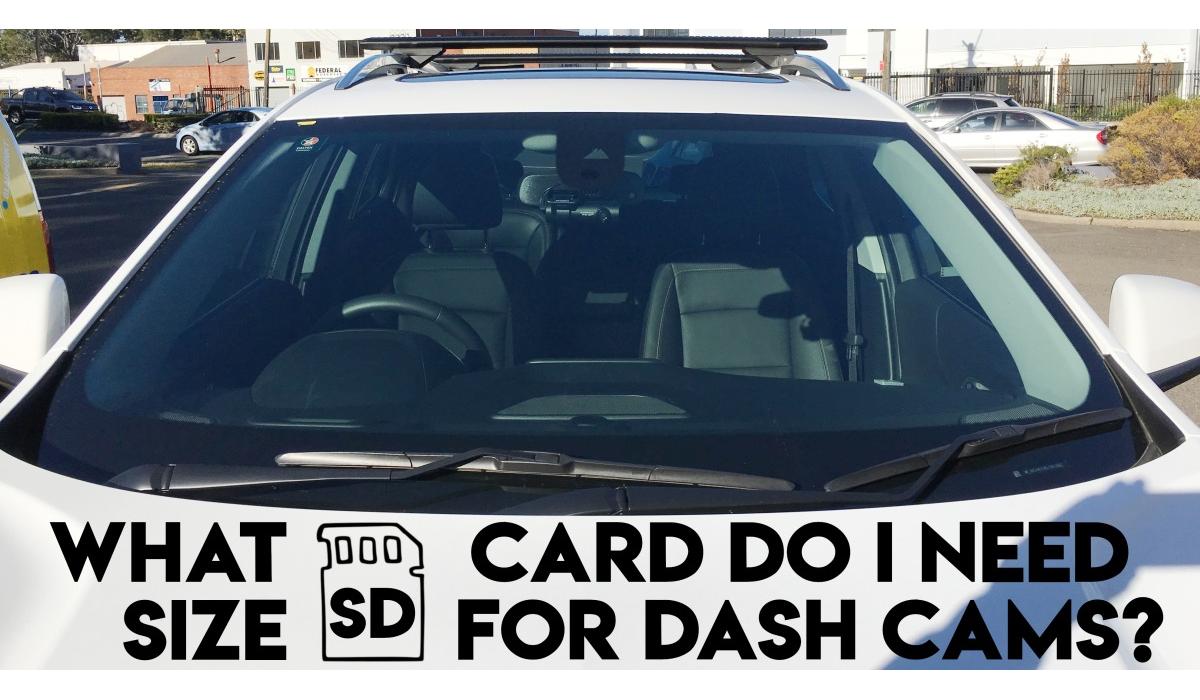 By design dash cameras delete the oldest footage first to make space for the newest footage, and continue to repeat this cycle. The larger the SD card the less it does this and in theory means less stress on the SD card which should prolong its lifetime, as they do wear over time, think of it like your car tyres in that respect which also wear over time and need replacing eventually. Subsequently, as you increase the size of your SD card the more total hours of footage you will store until it is overwritten.
What recording times can I expect for my dash cam?
Take a look below to see how much recording time on average each SD card size will give you:

These numbers are an approximation only as every dash camera system has varied settings and recording quality features, you should also keep the following in mind:
Whether you have a one channel dash cam, two channel, or three channel dash cameras
Each brand handles the saving of data uniquely which also creates variation
The split between driving and parking mode recording
What SD card do we suggest for dash cam usage?
For 1080p and 2K dash cameras the best bang for your buck is to go with a 32GB SD card, for dash cameras that support higher resolution 4K recording we suggest that 64GB is the minimum SD card to go with. We suggest these SD cards as they offer the most cost effective option whilst still providing ample recording time for the average dash camera needs, whilst simultaneously holding up with regards to durability and achieving usage past the warranty period
For the dash camera brands we stock, trust, and recommend, that being BlackVue, IROAD, Street Guardian and THINKWARE, you can see our range of dash cameras by clicking here, they all have one year warranties for their SD cards, so you have peace of mind knowing that if there are any issues within the first year a replacement will be supplied under warranty. If you need more information on dash cameras for your car please contact one of our team on 1300 533 922, or get in touch for your dash cam needs today, we provide a mobile professional dash cam installation Sydney wide
Written by Mark Tourni